About company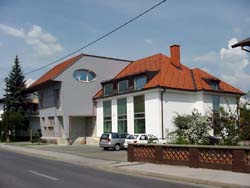 Creativ was one of the first companies in Slovenia which had started to produce multimedia applications and other programme solutions for new interactive media. Already in 1993 the company decided to systematically develop programme and other solutions for new media (information stands points, CD ROMs and Internet applications). A special team has been set up and all the hardware and software equipment necessary for the production of multimedia applications provided. The team consists of experts in market research, informatics, programming, graphic design, digital processing of video and sound as well as in animation production.
The major task is the focus on creativity and new ideas. All the projects are planned and implemented in close cooperation with the clients and authors. Creativ is among the leading Slovene companies offering the production of interactive multimedia applications. This is evidently proved by the number (more than 120 large projects) and the quality of the projects realized so far.
As one of the first multimedia companies in Slovenia, we needed strong consulting skills to convince customers about the advantages of multimedia who at that time (1993) did not see the benefits of interactive media and their solutions.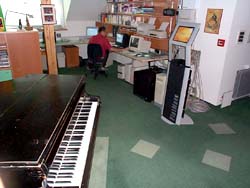 We offer a unique range of services from e-business solutions, web site design, multimedia presentations, CD-ROMs to the implementation of sales, marketing and training programs.
We have the experience, resources and expertise to find the best solutions in order to ensure our customers' success. Our business efforts are concentrated in finding the appropriate solutions in order to deliver best value for our clients' money.
Creativ - New Media assists their clients to evaluate those types of messages they want to pass to the targeted audience whereby applying a variety of media channels, such as the World Wide Web, multimedia, CD-ROMs, information terminals and wap applications.